As a Health, Safety & Environment (HSE) consulting firm, we are well-versed in the applicable legal requirements. The ultimate goal of Safety Guardian is to assist companies in solving their queries pertaining to HSE legal requirements. Our services also extend to Small & Medium Enterprises (SMEs) that requires professional assistance in terms of legal compliance, customers' requirements, internal audits. health & safety issues and risk management.
The consultancy services are provided by a team of dedicated advisors that possess at least a decade of
HSE experience. We can arrange for an office based or on-site evaluation and provide advice on the most suitable
action.
In a nutshell, expenses incurred is a fraction compared to that of hiring a full time HSE professional.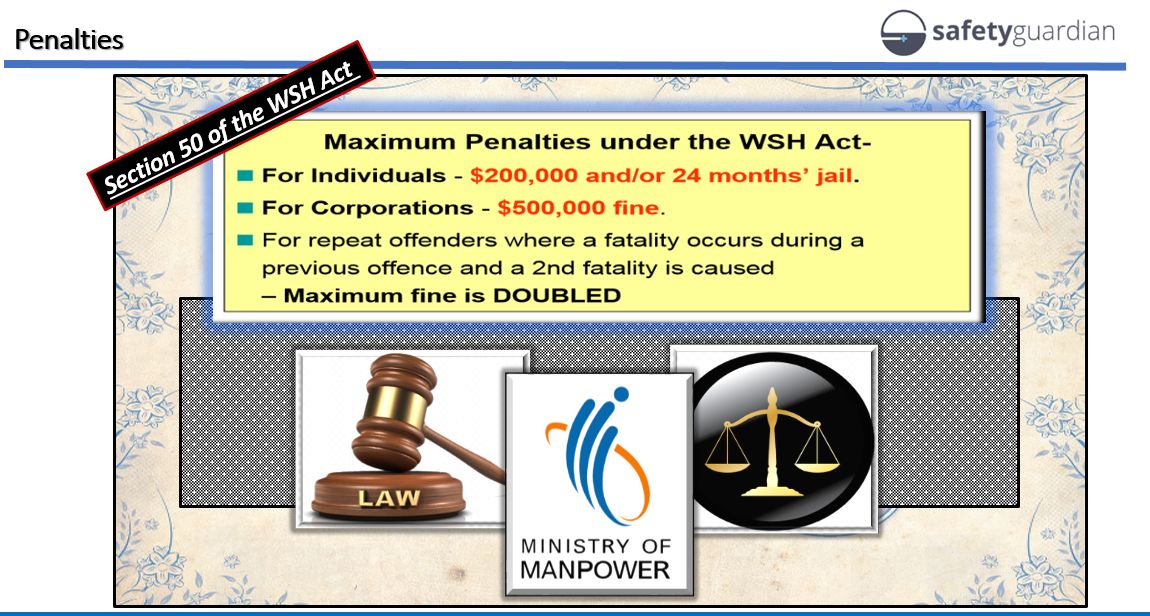 Source: Ministry of Manpower