OHSAS 18001:2007 Overview
Occupational health and safety management system that stipulates the minimum requirements for occupational health and safety.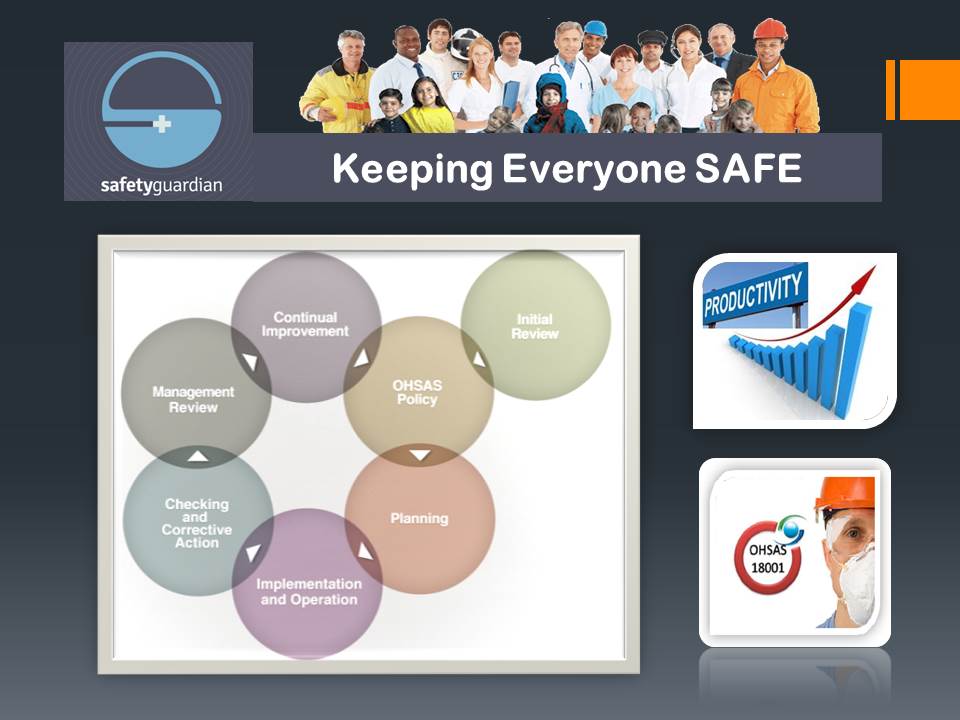 Benefits:
Generates better revenue by having more business opportunities.
Demonstrates strict adherence with local legal and other requirements.
Creates a safer & healthier work environment for employees in the workplace.
Promotes trust/confidence by adopting a systematic OH&S management system.
Improve companies' image and morale/commitment of employees.