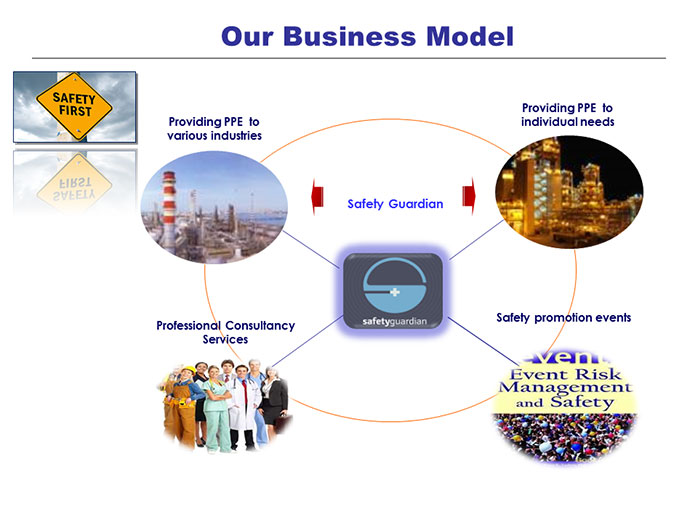 Awareness…Protection…Governance
Safety Guardian is a specialist supplier for all safety products from Home, Office and various Industries safeguarding your love ones, employees and you from the potential hazards.
It is our professionalism to promote safety Awareness to our clients extending most Protection to their employees from all risk under  our Governance regulation and restriction.
We maintain a regular consultation with our lead professional Health and Safety consultants in hazard identification and solution recommendation.  Thus, this gives us the opportunity to contribute to the safety standards that in turn benefits our customers.
When you contact us you are assured that you will receive accurate information, helping you to make the right decisions on product choice.
Our Service to you
Great value for money and time saving for one-stop solution for all your safety equipment and safety solutions.
Able to provide quotation from 3 different manufacturers / suppliers for tenders and quotes.
Free delivery on orders over SGD200.00 / per purchase order.
Quality Assurance to you
We take pride in delivering high quality PPE from leading manufacturers that comply or exceeds international safety standards such as; ANSI, CE, EN and JIS .
Our Value added services
We are able to offer a comprehensive range of products from Home to Industrial safety in satisfying the most demanding performance criteria.
We also offer stitching and printing services, enabling you to personalise your PPE with your choice of logo.
Free tracking service for PPE & equipment purchased from us.
Free office ergonomics and correct usage of PPE training session for our corporate customers (with terms and conditions applies).
Customer loyalty program rewards system that provides rebates and discounts to your company.
Our Vision
We wanted to be accepted as the specialist in within the Safety Industry.
Our Mission
Delighting our customers with the safety solutions rendered by our safety professionals will be our greatest achievement.
To be a market leader distributor in Personnel Protection Equipment (PPE) within Asia.
Value Propositions
Consistent growth, profitability and sustainability for our company
Reliability, increase productivity and cost saving to our customers
Long term partnership to our suppliers and contractors